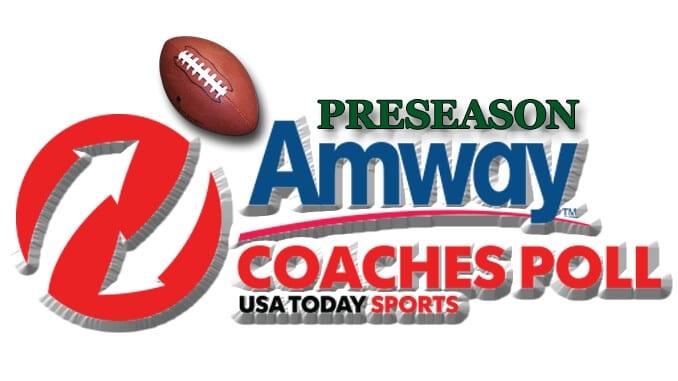 Coaches Preseason Top 25
The opening kickoff for ACC football is just under a month away. Fall camps are helping determine the status of players on the rosters. The possibilities of a team's potential is give serious consideration at this point. The USA Today Sports' Amway Coaches Poll preseason ranking of teams picks four ACC teams in the Top 25.
Four teams also get the nod in the Receiving Votes (RV) category as well. The eight teams from the conference are all worthy of preseason ranking.
As always, we give you a heads up that early polling, especially preseason rankings are often based upon what teams did last year. We're never too sure just how much the changes in staff and rosters fully come into play with these picks. Clearing up who's who in college football usually doesn't come until we hit the third or fourth game of a season. But, don't let that hold you back from enjoying these projections.
---
USA Today Sports' Amway Coaches Poll – Preseason
---
ACC Football
#2     Clemson
#8     Miami
#11    Notre Dame
#17    Virginia Tech
#19    Florida State
RV – #34 Boston College, #36 NC State, #46 Duke, #48 Louisville
There are three question marks among the eight teams due to loss of key personnel. Virginia Tech, NC State and Louisville will find themselves questioned early on but each has the potential to succeed.
The first game of the season will have a great impact on whether teams will remain or move into the Top 25. A bad loss by a team starting out the season means they'll have to work twice as hard to be considered for the poll the following week(s).
Want to know who the coaches selected as their top team? Read more.