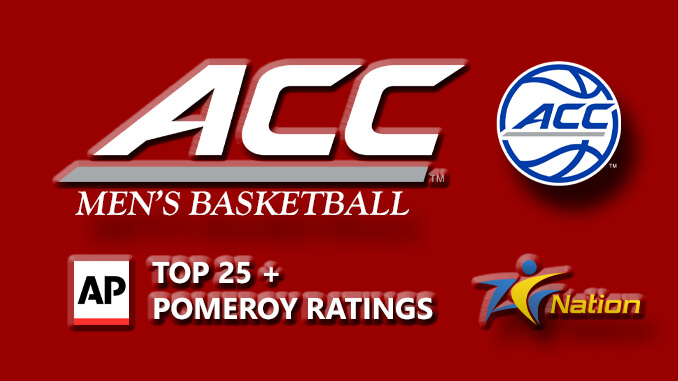 Clemson Rises, Duke Slides
Headed into week fifteen of college basketball, the ups and downs seem to be becoming more pronounced. Among ACC teams, what was once thought of as stable is now questionably so. Both Duke and North Carolina, the blue bloods of hoops, don't seem to be reading from the usual script. Meanwhile, Clemson and Virginia may have penned their own classic tales that have the potential of becoming best sellers.
Five teams from the conference grab some real estate in the Top 25 this week with two additional teams raising their heads in the RV category.
Virginia continues to hold the top spot in conference standings and are a notch behind top ranked Villanova in the poll. The two teams are pretty solid among the voters when it comes to first place votes. Purdue continues to hold a vote as well.
How are the top teams in the AP poll fairing in the RPI and bracketology? Read 'Last Four Includes Hokies, Pack' to find out more.
---
Clemson Rises, Duke Slides
---
#2     Virginia

#9     Duke

Down 5

#16   Clemson

Up 4

#21   North Carolina

Down 2

#25   Miami Re Enters From RV
RV    Florida State (#28)
          NC State (#34)
#2     Virginia
#4     Duke
#12   North Carolina
#17   Clemson
#21   Florida State
#28   Miami
#33   Louisville
#41   Virginia Tech
#42   Notre Dame
#51   Syracuse
#57   NC State