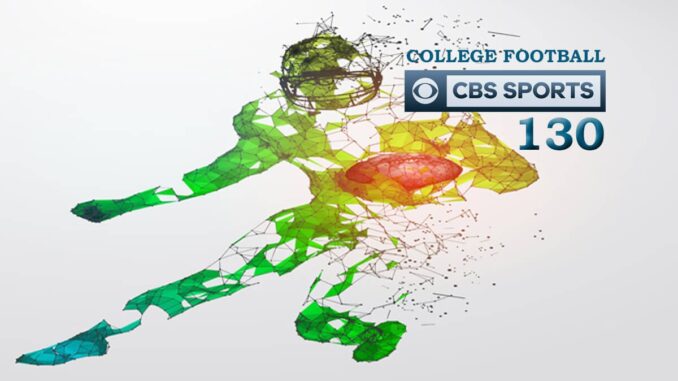 ACC Nation Staff @accnation –
Thus far most early polls and preseason football rankings have been stingy toward the ACC. That is, until the CBS Sports 130 was released. No matter who you are or how you look at it you're bound to find something you don't agree with in a Top 25. That makes it far more likely that taking a look at how 130 teams are ranked something will kick in your adrenaline. Not to worry, we're only taking a look at teams under the ACC Nation umbrella. How could anyone get up in arms about where 15 teams rank?
Now that you've had your chuckle for the day let's jump right into the fire. Unlike the Coaches' Poll released last week the folks at CBS Sports think the conference is worthy of a bit more attention. With a total of five (including Notre Dame) teams in their Top 25 the ACC appears to be getting some respect.
That is, of course, if you are one of those teams. It may not be quite as friendly as we reach deeper into the list of 130. Prepare yourself, rage-a-holics, as we begin with conference teams ranked from 100-50.
CBS Sports 130
The ACC 100-50
#96 Louisville
#93 North Carolina
#90 Georgia Tech
#63 Duke
#57 Boston College
#52 Wake Forest
---
Listen To The 'Voices Of' Football Previews On ACC Nation Podcast
---
One may not find too much to argue about when it comes to Louisville and Georgia Tech. Both teams have new coaching staffs and schemes. What can be done with the players in place? It remains to be seen what Scott Satterfield and Geoff Collins can piece together in their first year.
How about North Carolina? Mack Brown and his staff are in their first year however the personnel he acquired is arguably better than what Satterfield and Collins inherited. Is this a sleeping bear?
Don't Count Them Out
There are a few key players that have moved on from the Blue Devils. However, Duke may not be the scrawny kid that gets sand kicked in his face at the beach kind of team. Don't underestimate Harris at quarterback or the defense. Starting the season with Alabama? Take the AD out to the woodshed.
Boston College may be a bit hobbled but there's enough talent on the field to give opponents a major headache. Steve Addazio is the one ACC coach that has the term, 'hot seat' swirling about his head. If the Eagles make it to a bowl he's probably not going anywhere.
By now we should know that Wake Forest is more than a handful and should never be dismissed. Dave Clawson has a load of exciting weapons at his disposal. The question is, are they ready to bloom?
CBS Sports 130 – The Next Tier
The ACC 49-26
#47 Pitt
#41 NC State
#40 Virginia Tech
#38 Florida State
---
ACC Nation Radio 365/24/7 – Click Here To Listen
---
Even though these four teams have some question marks in spots we'll take the time to remind you it's a new year. There have been adjustments, new coordinators are in place and players have seasoned. These are 'threat' teams that could emerge in the AP Top 25 as the season progresses.
CBS Sports 130 – The Top Tier
ACC Nation 25-1
#23 Miami
#21 Virginia
#20 Syracuse
#10 Notre Dame
#1 Clemson
---
What will Manny Diaz do with the Hurricanes? One of the biggest concerns for Miami is at quarterback. If Diaz can answer that question things may come together nicely for the first year head coach.
Bronco Mendenhall has been slowly but surely building the Cavaliers into a force to be reckoned with. Will it all come together this season? Will Virginia win a division title? So many what if's and it will be fun to watch.
---
Power Ball Soccer: ACC Hits The Jackpot
---
If Tommy DeVito is the quarterback that many think he is, look out for Syracuse. Plenty of talent on both sides of the ball should bring a nice win-loss record to fruition. Is this team a threat to Clemson? Head to the Carrier Dome to find out.
Notre Dame has so many key elements on both sides of the ball this season that a New Year's Six spot isn't out of question. We've been here before with Kelly and company. Is this the year the Fighting Irish deliver?
Last, but not least is Clemson. If you think because a couple of players departed for the NFL that this team isn't capable of delivering on defense, think again. The offense appears to be even better. Is that possible?
---