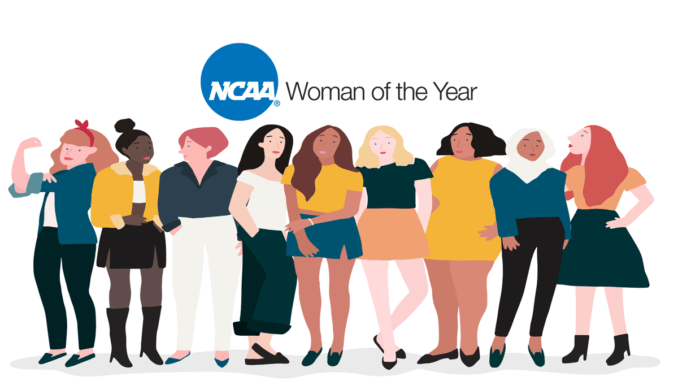 ACC Nation Staff @accnation –
The 2019 NCAA Woman of the Year Award began with 585 nominees. Duke's Virginia Elena Carta and Pittsburgh's Gillian Schriever were among the initial picks. The nominees represent their respective schools and the ACC. Conferences and a selection committee have now paired that down to 148 student-athletes from Divisions I, II and III. Carta and Schriever are among 64 nominees from Division I.
Carta is one of only 20 golfers in NCAA history to win both a NCAA individual and team championship. She won the 2016 NCAA Individual title in 2016. In 2019, she concluded her collegiate career with an NCAA team title.
Carta plans on extending her golfing career on the professional level. Her undergraduate degree from Duke is in environmental sciences and policy. She will pursue a master's degree in environmental policy with a focus on sustainable development and small-scale farming at Cambridge.
Carta And Schriever
Schriever competed in cross country, indoor and outdoor track and field for Pitt. She first qualified for the NCAA Cross Country Championships as a sophomore in 2016. Schriever became the first Panther woman to do so in 12 seasons.
Schriever led Pitt's Engineers Without Borders technical team and helped oversee completion of a group project. That effort provided a source of clean drinking water to a Brazilian village. It included building and implementing bios and filters.
---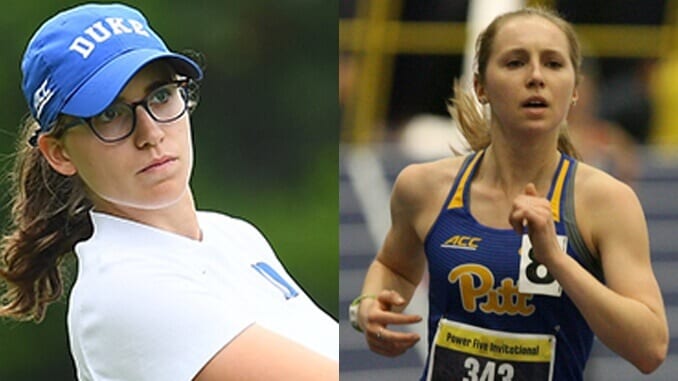 ---
The NCAA Woman of the Year program has recognized graduating female student-athletes since 1991 in the following categories:
Academics
Athletics
Community Service
Leadership
---
ACC Women's Sports Get Big Boost In Coverage
---
The Top 30 honorees, comprising 10 women from each division will be named in September.
The next step involves selection of 9 finalists. Three individuals will be chosen from each Division.
The Top 30, and ultimately the 2019 Woman of the Year will be honored in Indianapolis, October 20.
---