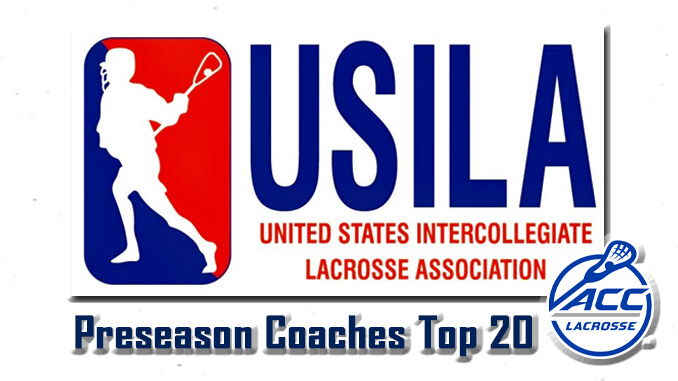 Blue Devils ACC Favorite In Preseason USILA Lacrosse
The USILA Division I Preseason Coaches Poll places Duke's men's lacrosse team at the front of the conference. The Blue Devils are among four teams from the ACC that are ranked in the Top 20.
In addition to Duke, Notre Dame, North Carolina and Syracuse all receive spots in the top 10 of the poll.
Topping the initial poll are last year's national champions, Maryland. The Terps, who were frequent visitors to the ACC regular season championship have dominated the sport in the Big Ten since switching conferences. The 2017 championship ended a national championship drought for Maryland who had not won a title since 1975.
Duke and North Carolina open their seasons on Saturday, February 3. The Blue Devils host Air Force while the Tar Heels welcome Lafayette to Chapel Hill.
On Saturday, February 10 Syracuse takes on Binghamton at the Carrier Dome and Virginia hosts Loyola Maryland.
Notre Dame gets the latest start with their opener on Sunday, February 11 when they take on Detroit Mercy in South Bend.
---
Blue Devils ACC Favorite In Preseason USILA Lacrosse
---
USILA Preseason Coaches Poll
#2     Duke

#6     Notre Dame
#9     North Carolina
#10   Syracuse