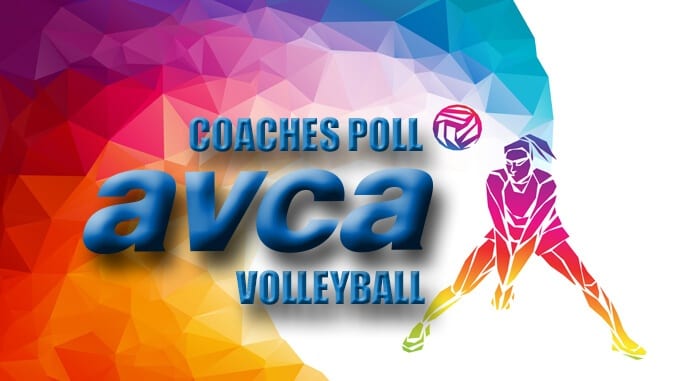 The top spot among college volleyball teams belongs to BYU as they have a firm grip on #1 in this week's AVCA Volleyball Coaches Poll. The Cougars cut into Stanford's 10 first place votes from last week to up their tally to 58.
In preseason polling the top three teams were Stanford, Nebraska and Texas while Penn State was #6 and BYU at #8.
Pitt remains the sole Top 25 occupant from the ACC again this week as the Panthers hold onto their top 10 ranking.
Louisville continues to maintain a place in the receiving votes category though they slip a few places from last week.
This week's ACC Volleyball Player of the Week honors goes to Georgia Tech's Kodie Comby. Teammate Mariana Brambilla was named Freshman of the Week.
AVCA Volleyball Coaches Poll – The ACC
| RANK | TEAM |
| --- | --- |
| #9 | |
| RV #33 | |
For the complete AVCA Coaches Poll click here.
The top five ACC teams heading into conference play –
Pitt
Georgia Tech
Boston College
Virginia Tech
Clemson
Virginia visits Pitt today (Wednesday, September 19) at 7:00pm ET for the conference opener. There is a full schedule of games beginning this Friday and Sunday. You can watch conference volleyball action on ACC Network Extra.