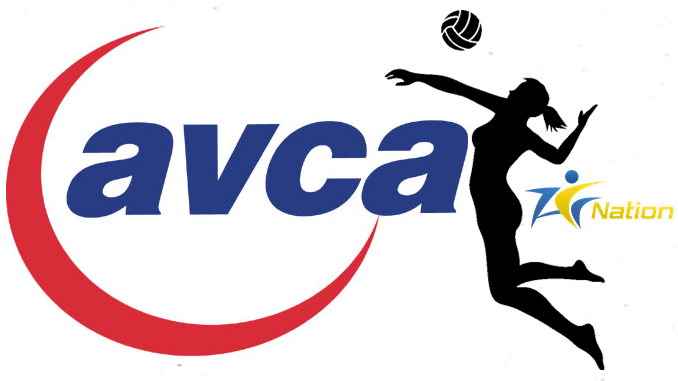 AVCA Beach Volleyball Top 15
Florida State continues to lead the CCSA Conference in the AVCA Beach Volleyball Top 15.
The Seminoles come out of Alumni Weekend with three wins including a 3-2 decision over #2 Pepperdine, a 3-2 win over #9 Grand Canyon and yet another 3-2 win, this time over #14 FIU.
Florida State's only loss came at the hands of Pepperdine, 4-1 the final.
The Seminoles retain their #4 position in the the poll this week behind Southern California at #1 while UCLA and Pepperdine are tied for second.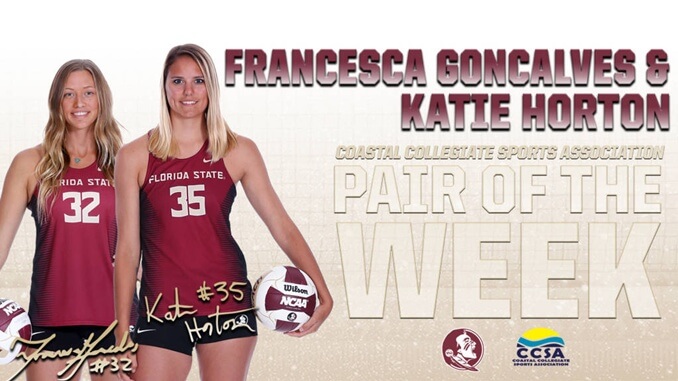 Katie Horton and Francesca Goncalves went 3-0 during the FSU Alumni Weekend. They've been named the CCSA Pair of the Week, their second honor this season.
The Seminoles head to the CCSA Beach Volleyball Championship this weekend in Cartersville, GA. Florida State is the overall #1 seed in the tournament and they'll head up Pool A play.
The 2017 NCAA Beach Volleyball Championship returns to Gulf Shores, Alabama, May 5-7.