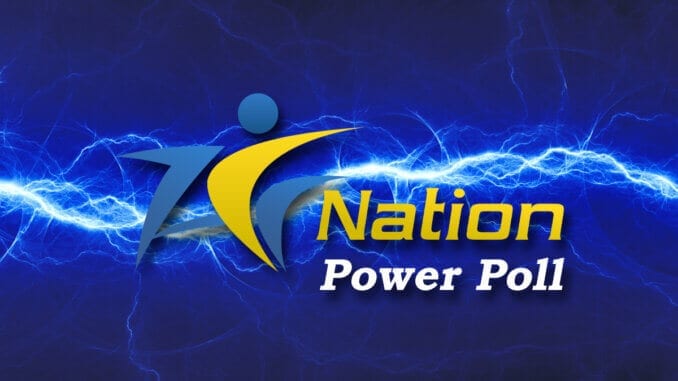 ACC Nation Staff @accnation –
Welcome to the inevitable. The week in which ACC football teams upset the apple cart and left their fans dazed, confused and cranky. Echoing loudly across multiple landscapes were the words, 'This isn't the team we thought it was'. We're not allowed to share the rest of the words being as we're a family oriented site.
What is it about ACC football that leaves so many perplexed? If you have a few days we'd be glad to share our collective thoughts on the subject. For the time being, however, it's time to collect the votes for this week's ACC Nation Power Poll. Let the number crunching begin. Or is that just one of our colleagues munching on pistachios in the adjacent office?
What you'll see is just what we began to project last week. The conference is following the projected path when it comes to who we think should be on top. The same isn't true about who is moving in that direction. But, not to worry as several teams are beginning to emerge. So don't let early season 'messiness' pull the wool over your eyes. There are good days ahead.
Apple Cart
---
ACC Nation Power Poll
| | | | |
| --- | --- | --- | --- |
| RANK | TEAM | POINTS | LAST WEEK |
| 1 | CLEMSON | 60 | 1 |
| 2 | NOTRE DAME | 55 | 2 |
| 3 | VIRGINIA | 53 | 3 |
| 4 | WAKE FOREST | 46 | T-7 |
| 5 | NORTH CAROLINA | 37 | 6 |
| 6 | SYRACUSE | 32 | T-7 |
| 7 | MIAMI | 31 | 10 |
| 8 | NC STATE | 30 | 4 |
| 9 | BOSTON COLLEGE | 28 | 5 |
| 10 | PITT | 26 | 12 |
| T-11 | LOUISVILLE | 22 | 13 |
| T-11 | DUKE | 22 | 11 |
| 13 | FLORIDA STATE | 18 | 15 |
| 14 | VIRGINIA TECH | 17 | 9 |
| 15 | GEORGIA TECH | 4 | 14 |
---
The View
We could go, 'that thar's some ugly' on how teams are projecting after this weekend. That wouldn't be an accurate portrayal of what these teams are anticipated to bring to the conference table, however. So, we won't (if you won't) get too worked up after three weeks of play and proclaim 'the end is nigh'. It simply, isn't.
Let's mix the good, the bad and the ugly all up and share a few thoughts.
Clemson fans should delight in the fact that this team seems to (despite some minor hiccups) be on course to destroying a boat load of opponents. If you're a fan in that aforementioned boat, well, watch in wonder and donate more money to your school's athletic fund.
Notre Dame hasn't given us enough to get a clear picture of their potential even though we know they're deserving of a top slot. This week we'll find out exactly what the Irish are all about when they face off with Georgia.
---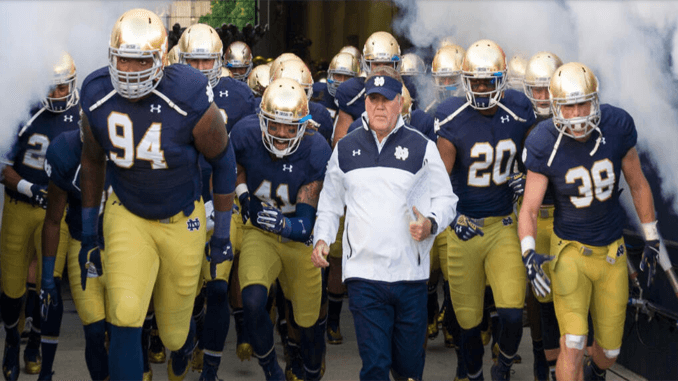 ---
ACC Nation Podcast – Listen Now!
---
ACC Football
Virginia packed the house and pulled off yet another last second win over Florida State. Not that we weren't impressed with the performances across the board by the Cavaliers but seeing Scott Stadium full of fans was just about as impressive. Isn't it amazing what a winning program can do for your athletic department?
In what the staff (with one exception) saw as a North Carolina victory Dave Clawson decided to flip on it's head. Wake Forest in the top 5 of the ACC Nation Power Poll. Stand back, gaze and enjoy.
Now, even with a loss North Carolina generates faith among our voters. A team that doesn't give up and has had solid wins so far is deserving of a tip of the hat.
Even though Syracuse has had two hard to stomach losses in a row no one should even look past Dino Babers and company. A slow, but painful start may lead to better things.
---
Miss A Podcast? Why Not Listen To ACC Nation Radio.
---
Who's moving up among the rest of the teams in the Power Poll?
Miami up 3
Pitt up 2
Louisville up 2
Here are the teams that are slipping this week.
NC State down 4
Boston College down 4
Florida State down 2
Virginia Tech down 5
Georgia Tech down 1
---
There are only three games on this week's schedule that have the potential of significantly moving teams in the ACC Nation Power Poll.
Pitt – UCF
Florida State – Louisville
Notre Dame – Georgia
We'll be watching, how about you?
---