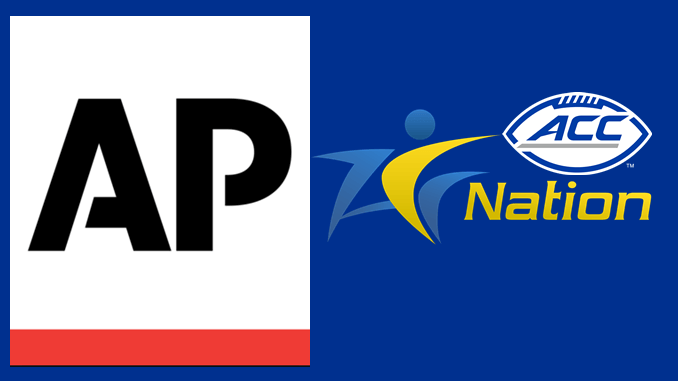 AP Top 25, ACC Still Alive And Well
Heading into week 10, the AP Top 25 is beginning to lock in the playoff teams.
The ACC is still alive and well. Clemson takes the highest position among conference teams. The Tigers will likely get a nod by the CFP committee when they vote for playoff teams on Tuesday.
Louisville is in somewhat of a frustrating position. As a top 5 team, they lurk just in the shadows of playoff selection, waiting patiently for another team to stumble. For the Cardinals to take one of those four slots, their play will have to rise again to the level seen earlier this year. A loss to anyone on their remaining schedule, Boston College, Wake Forest, Houston or Kentucky, will dash those hopes and greatly diminish the stature of their postseason bowl appearance.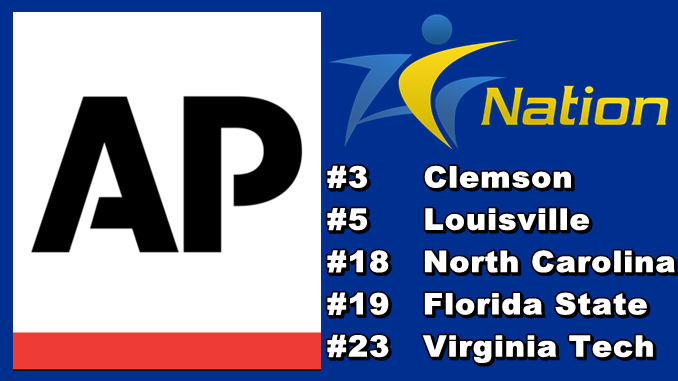 North Carolina and Virginia Tech must win their remaining games as well. It won't be a cakewalk for either of the two. The last game of the season for these two teams may hold the key to their postseason play. NC State and Virginia pose a great threat to the Tar Heels and Hokies. These in-state rivalries often bring out the best and unfortunately worst between each pairing.
Florida State gave it their all against a well tuned Clemson. The Seminoles have been hanging in the Top 25 since day one. The matchup was just what was expected from two top notch programs. Far from being the demise of the Seminoles, this was a reload. Next year's Atlantic Division race will be true Power 5 football.
---
THE AP TOP 25 POLL WEEK 10
---
What Does Week 10 Hold For ACC Top 25 Teams?
This week Clemson faces a tricky Syracuse. Coming off an adrenaline depleting win to Florida State and with Syracuse having a week off, this has the potential of creating some fireworks.
Louisville escaped the sabres of the Cavaliers with a final second touchdown and now they'll face Boston College. The Eagles are no slouches on defense and proved they can bring home the bacon with a win against NC State.
A much needed week off is just what the doctor ordered for North Carolina. More for the psychological adjustment. The Tar Heels get back on the field against Georgia Tech and we all know how Yellow Jackets get late in the year. Will North Carolina spring the spray or get stung?
Florida State has had up's and down's this season unlike most teams in the AP Top 25. Resilient is a good word. The Seminoles face NC State. Both teams are licking their wounds. Neither is in a mood to play around. This game is a lot about the coaches and if they can get into their players heads. Another great game to watch.
Virginia Tech comes off a great battle with Pitt. Did it deplete the Hokies? Will they let their guard down? Duke is never a team to go to sleep on. You've heard, let sleeping dogs lie? Blue Devils coach David Cutcliffe is that dog and he's always got one eye open.