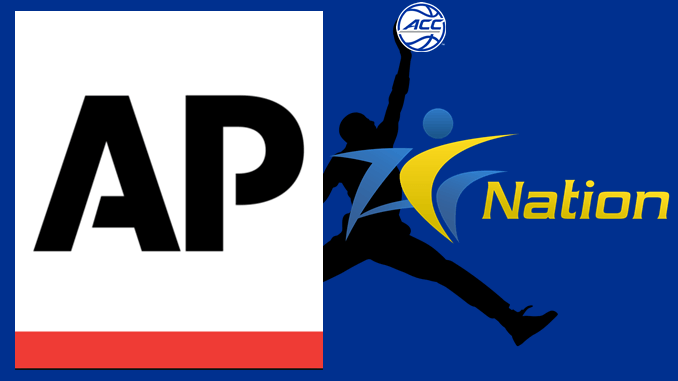 AP Men's Basketball Top 25
AP Men's Basketball Top 25 features some very interesting selections and movement in week 13.
Louisville takes over the top spot among ACC teams moving up 7 spots.
With a good showing against, then #1, Villanova, Virginia moves up 3 spots.
The rest of the conference teams in the Top 25 all slip this week.
North Carolina, Florida State, Notre Dame and Duke all dip.
The Seminoles and Irish take the biggest ding.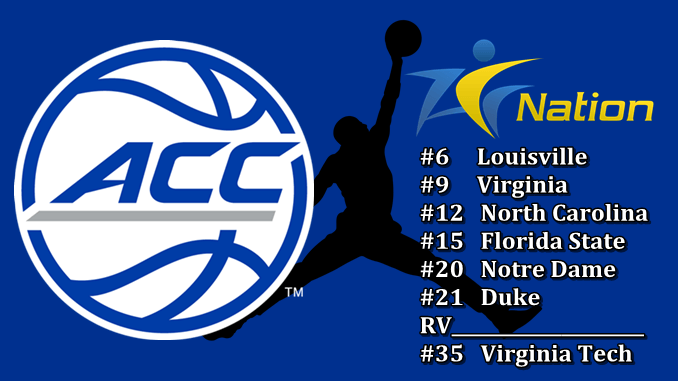 North Carolina drops down 3, Florida State takes the biggest hit with a 9 spot drop, Notre Dame slides 6 while Duke is off 4 spots from last week.
Virginia Tech continues to receive votes but also dips in their standing down to #35.
In a surprise move, the top spot in the poll doesn't stay with Villanova but rather goes to Gonzaga.
Here's the entire AP Men's Basketball Top 25 Poll for Week 13.