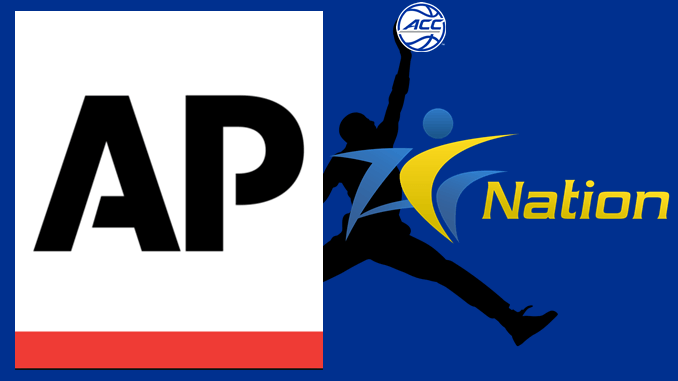 AP Men's Basketball Top 25
It's time for one last look at the regular season AP Men's Basketball Top 25.
That's right, week 18 and we're headed to tournament time. After all is said and done in the NCAA Tournament, we'll take a look at how teams stack up for the year in one final poll.
For now, only two teams from the ACC are moving up this week. Duke and Virginia went up three and two notches respectively.
The rest of the ranked conference teams dipped this week.
Among conference teams, Notre Dame took the heaviest hit. The Irish moved down three spots.
Next in line at the wood shed is Louisville and the Cardinals drop two places this week.
Conference leader, North Carolina slipped out of the top 5 falling a notch.
Florida State also dropped one this week as the Seminoles can no longer claim a spot among the nation's top 15 teams.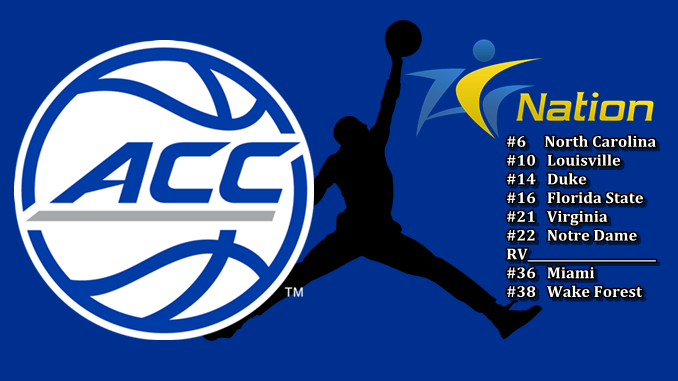 Just outside the poll this week, Miami falls from the AP Top 25 into the Receiving Votes category and Wake Forest takes over Virginia Tech's spot in the same.
The ACC Men's Basketball Tournament gets underway at noon on Tuesday, March 7 with Clemson and NC State.
Need a bracket? We've got that covered for you. Click here to download or print.