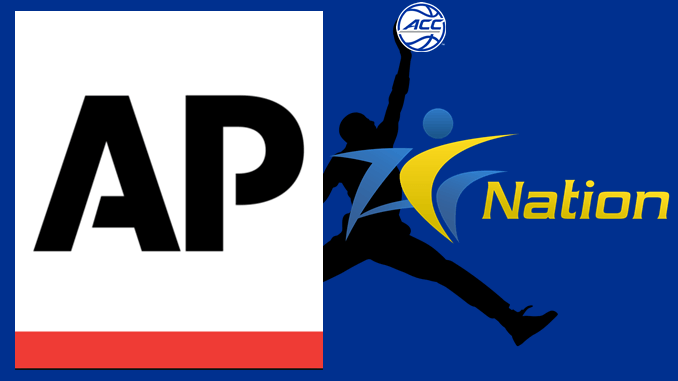 AP Men's Basketball Top 25
After another wild week in the ACC the changes in the AP Men's Basketball Top 25 may not be what you expected.
Louisville stays on top as the leader of all men's teams from the conference. Meanwhile, North Carolina is rapidly gaining ground.
Both teams move up in the poll, the Cardinals one notch and the Tar Heels are up two.
The biggest movers are Virginia and Notre Dame, both moving four spots in the rankings.
Unfortunately for the Cavaliers, it's in the wrong direction as Virginia drops out of the top 15 in the nation.
Meanwhile, the Irish move on an upward trajectory after hanging in and around the Top 25 for weeks.
Duke continues their late season rise as they return to the top 10.
Florida State dips two spots and stays in the top 20.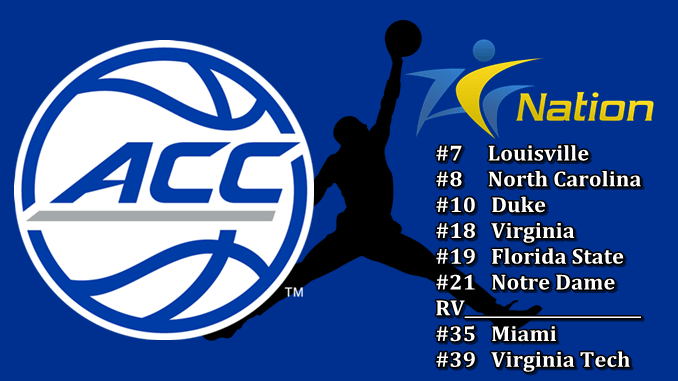 Miami, showing some legs as a likely choice for the NCAA Tournament, lands in the Receiving Votes section this week.
Virginia Tech, also a good bet for the selection committee's stamp of approval gets enough attention to land in the same part of the poll.
In the AP top 5, Baylor drops out this week and #1 stays the same. Who else is there? Find out with a complete look at the AP Top 25.
Take a closer look at what's going on with possible postseason picks. Find out what ACC team is seeded #1 in the latest bracket by checking out this story.