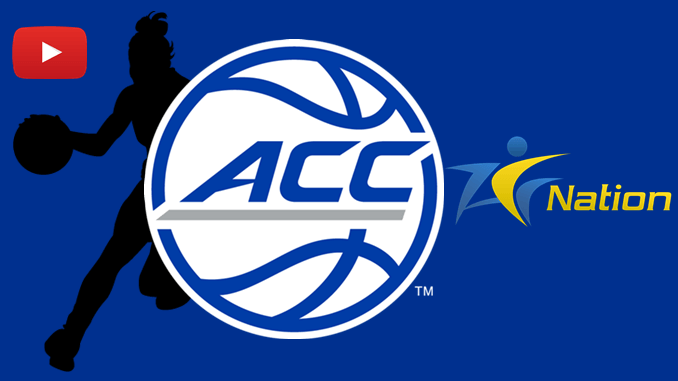 ACC Women's Basketball Highlights
Two games on the schedule Monday night provide today's ACC Women's Basketball Highlights.
Louisville, ranked #12, traveled to #7 Notre Dame to take on the Irish.
The Cardinals made it a game in the first quarter but the Irish were just too much from thereon out.
The Irish are locking in their postseason appearance with hopes of another shot at UConn.
Cross state rivals, #5 Florida State and #16 Miami went toe to toe Monday night.
The Seminoles demonstrated why they are the team to beat in the ACC.
Where do ACC teams stand in the most recent AP Top 25?
A preliminary look at the Top 16 teams, including 5 from the ACC, selected by the NCAA Women's Committee for the tournament.
A look at the rest of this week's schedule in the ACC.