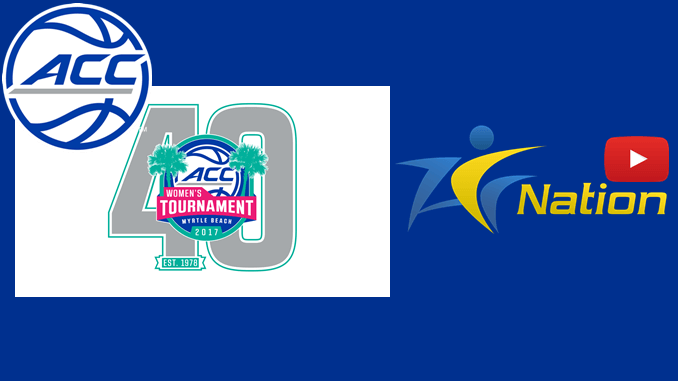 ACC Women's Basketball Championship
There's been plenty of excitement in the ACC Women's Basketball Championship Tournament and Friday night's action didn't disappoint.
Quarterfinal action included matchups between Louisville and NC State, Virginia and Notre Dame, Syracuse and Duke and Miami taking on Florida State.
On paper, some of these games may have seemed like a sure thing but in basketball, there's no such animal. Especially in the ACC.
In our first highlight from Friday night, Miami faced off with Florida State and proved that analogy correct.
Miami kept a decent lead throughout most of the game but had to fight to the last second to get the win. Adrienne Motley and Keyona Hayes led the Canes with 12 points each.
Next on our list of highlights, Syracuse takes on Duke. The Blue Devils kicked into high gear and it was too much for the Orange to overcome. Lexie Brown drilled 22 for the Blue Devils.
The up and comer's, Virginia, kept Notre Dame honest through most of the game. The Irish's depth and experience ruled the day in the end.
Arike Ogunbowale led the Irish with 19 points. Breyana Mason was the top scorer for Virginia with 13.
Louisville had to fight NC State down to the last second to pull out the win. The Wolfpack just couldn't get the game winner to roll their way with two missed shots under the basket. Asia Durr had 28 for the Cardinals.
The semifinals get underway at noon Saturday with Louisville facing off with Notre Dame and then at 2:30, Miami battles Duke.
Catch the Cardinals and Irish on ESPN2 and the Canes versus the Blue Devils will be on ESPNU.