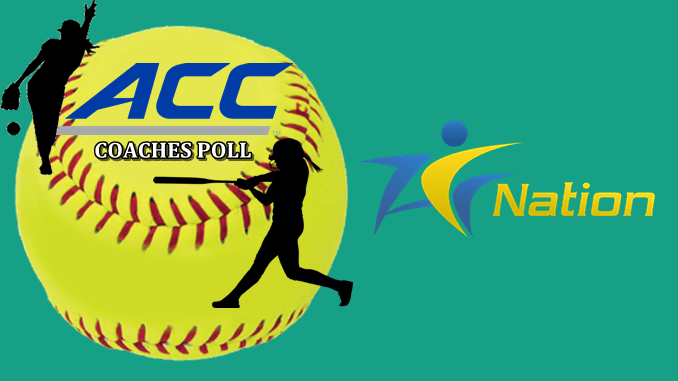 ACC Softball Coaches Pick Florida State
ACC Softball Coaches Pick Florida State as their favorite to win the 2017 regular season.
The Seminoles have won the conference regular season and tournament titles the last three years.
Two teams from the ACC, Florida State and Notre Dame are ranked in the NFCA Preseason Poll. The Seminoles at #3 and the Irish at #22.
North Carolina received votes in the poll and ranks #38 overall.
The Seminoles and Irish, along with Louisville and North Carolina all advanced into postseason play last season and bring a wealth of talent back into play.
Florida State was also a 2016 semifinalist in the NCAA Women's College World Series. The Seminoles bench has the depth and experience to make another run at an NCAA title.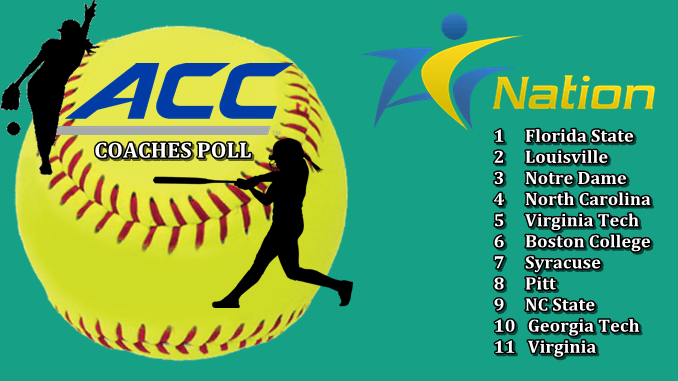 The ACC placed four players on the USA Softball Watch List for Player of the Year Award. Three from Florida State and one from Notre Dame.
The season opens Thursday at Georgia Tech as the Yellow Jackets take on California.
Later on Thursday, Virginia faces Oregon and Arizona State. Those games will be played in Tempe.
A full slate of non conference games get underway on Friday and continue through the weekend.
Here's a look at the schedule.