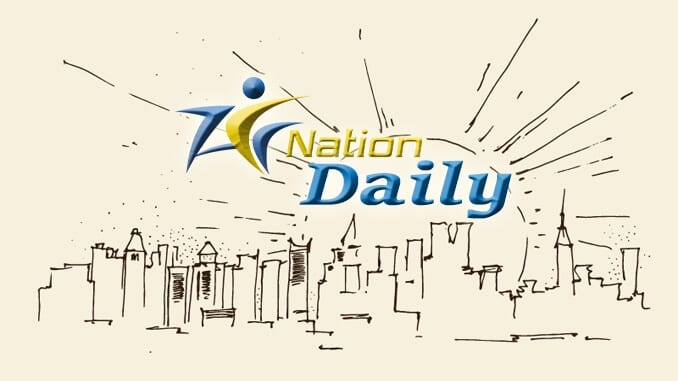 How often do you miss sports news stories that you might find interesting? More often than you'd like? That's why we created ACC Nation Daily. With 15 schools and more teams than any one outlet can cover at one time, we're wrapping our arms around it all and bringing it home for you.
The goal is to find current, relevant stories that encompasses the entire Atlantic Coast Conference. If you're a Syracuse men's basketball fan you'll want to know what's going on with other teams. Clemson football fans should always keep an eye on who's on the rise in the conference.
It's more than just the two big sports though. You'll find Olympic sports too. Find out when coaches or administrators are on the move. The passing of sports legends as well. Plus, changes in television coverage and business that impacts you, the fan.
Be sure to add ACC Nation Daily to your regular sports stops and we promise you'll find more than a little bit that interests you.
Keep in touch with us. We're always interested in finding out who you think puts together good coverage and we'll be glad to add that source to our list for the Daily. Drop us a line – contact@accnation.net.
ACC Nation Daily – September 19, 2018
SCHOOL
STORY
The Heights/Bradley Smart-Eagles release men's basketball schedule.

BC Eagles/SID-Boston College men's ice hockey releases schedule.

BC Eagles/SID-Eagles women's soccer opens ACC play.



USA Today/Dan Wolken (Video)-Hot take. Clemson is overrated.





Go Duke/SID-Duke women's tennis releases schedule.

Duke Report/Brian Evans-Duke football preview.

The Chronicle/Derek Saul-Breaking down video on Quentin Harris.
Chop Chat/Kelvin Hunt-Nothing is wrong with Willie Taggart's offensive system.

Tallahassee Democrat/Curt Weiler & Wayne McGahee III-Florida State looks for complete defensive performance.

Seminoles/SID-Women's tennis schedule released.
AJC/Ken Sugiura-Georgia Tech needs a better start this weekend.
The Crunch Zone/Mark Blankenbaker-Louisville defense faces versatile, balanced offense.
Sun-Sentinel/Christy Cabrera Chirinos-Canes defense looks to build off early-season success.
Daily Tar Heel/James Tatter-Impromptu bye week gives North Carolina a chance to bounce back.
Technician/Kailee Jurnak-Wolfpack volleyball preps for conference play.

Technician/Alex Sawyer-Pack golf teams set for strong seasons.
Saturday Blitz/Connor Muldowney-5 reasons it's time to panic.

Lindy's Sports-Notre Dame weekend preview.

Chicago Tribune/LaMond Pope-What has and hasn't worked for the Irish offense.
Pittsburgh Panthers/SID-Pitt's weekend storyline.
Cuse.com/SID-Julie Knerr joins women's ice hockey as assistant coach.

Nunes Magician/Andrew Pregler-Syracuse football preview.
Cavalier Daily-Virginia football preview.

NBC29/Mike Shiers-Cam Simmons returns for Virginia baseball.

Streaking The Lawn/Caroline Darney-Q&A with the 'other team'.
Roanoke Times/Mike Niziolek (Podcast)-Lunch Pail Podcast with Niziolek and Aaron McFarling.
News & Record/Conor O'Neill-Magic won't fix problems with Wake Forest defense so what's next?

Sanford Herald/Jimmy Golen (AP)-ACC QB's solidify roles.