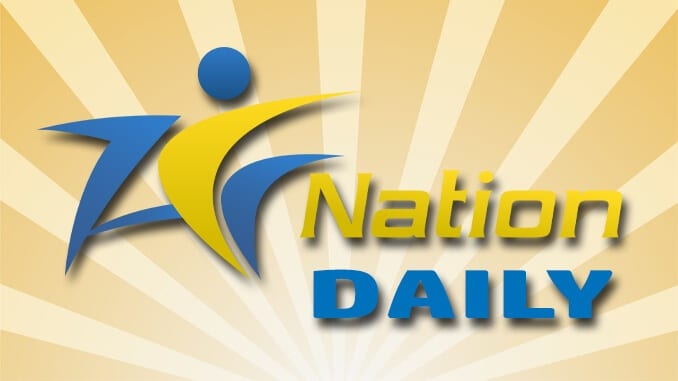 ACC Nation Daily
ACC Nation Daily has one goal and that is to provide you with more sports news. Not all stories are the "big story" that gets extra coverage. We know that you're interested in a broad selection of stories from multiple sources.
The stories won't always be about the ACC. They may be about the cable industry, an NCAA investigation or something happening in another conference. It could be about professional sports.
We're reaching out across many sources to find stories that we think you'll find interesting. If you have a favorite blogger, writer or media personality that you'd like us to feature more of in the Daily simply drop us a line – contact@accnation.net.
We look forward to hearing from you.
SCHOOL
STORY
Saturday Blitz/Justin Dottavio-Look for more from Boston College football.
Times and Democrat/Zach Lentz-The many sayings of Dabo Swinney.
Fox Sports/AP-AD White says Duke can do better.

Go Duke/SID-Lacrosse coach John Danowski gets contract extension.
Tomahawk Nation/David Visser-Seminoles lacrosse?

Hook'em/Thomas Jones-Top 25 countdown. A look at Florida State.
RamblinWreck-Georgia Tech volleyball schedule announced.

AJC/Ken Sugiura-Making the switch to Adidas.
Inside The Ville/Mike Hughes-Louisville's impact newcomers.
Swimming World-Miami adds Tanja Kylliainen as assistant swim coach.

NOLA/Ron Higgins-Miami is just as in the dark about LSU's offense as Ed Orgeron.
Inside Carolina/Buck Sanders-Tar Heels relishing wide receiver options.

USA Today/Michael McLamb, Mars Reel-Recruiting Rivalry.

Backing The Pack/Steven Muma-Wolfpack recruiting efforts delivering results.

Technician/Jake Caccavaro-Jennifer Patrick-Swift takes over softball program.
Tennessean/Tom Kreager-Notre Dame locks in WR recruit TJ Sheffield.
Cardiac Hill/Mike Wilson-Pitt football gets the long odds from bookmakers.
Yardbarker/ACC Digital Network-Syracuse football's Top 3 breakout candidates.

Busting Brackets/Tristan Freeman-Analyzing Syracuse's rotation.
Busting Brackets/Lukas Harkins-Breaking down Virginia's 2018 recruiting class.
Swimming World-Hokies add Steve Steketee as assistant swim/dive coach.

SB Nation/Morgan Moriarty-Virginia Tech's defense has taken 10 losses this offseason.
SBRpicks/Matthew Jordan-Suspension opens door to Tulane against Wake Forest.

Blogger So Dear/Adam Bridgers-Demon Deacons men's basketball out of conference schedule break down.