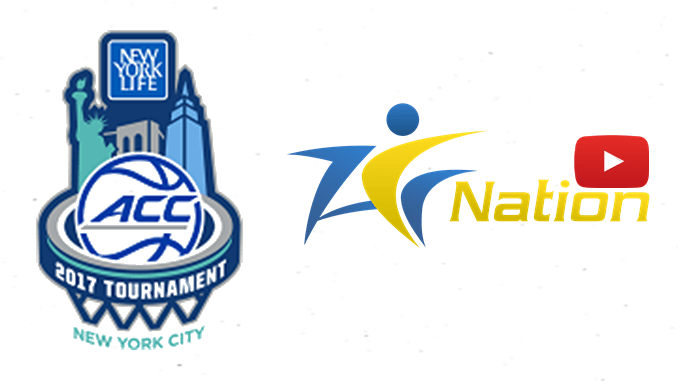 ACC Men's Basketball Tournament Highlights
Miss any of Wednesday's ACC Men's Basketball Tournament Highlights?
We've got video highlights from all four matchups plus a link to our end of day podcast review of the day with Will Ojanen and Jim Quist.
Each game delivered a healthy dose of ACC basketball excitement with the NCAA Tournament possibly on the line for two teams.
An NIT invite appears to be likely for yet another.
The first pairing of the day came at noon as Miami and Syracuse taking the final decision into the final minutes of the game.
The mid afternoon matchup featured Clemson and Duke. Again, the game came down to who could deliver the goods in the closing minutes.
Wake Forest had already battled through their first game tournament jitters. The Demon Deacons took the upper hand with Virginia Tech and held the lead through most of the game. The Hokies battled back late in the second to advance.
*Editor's note – You won't want to miss the 80 foot three pointer at the buzzer.
There wouldn't be a repeat of the game between Pitt and Virginia from Saturday. The Cavaliers were absolutely deadly from three point land against the Panthers.
There is a whole lot more to come. The ACC Men's Basketball Tournament continues Thursday. We'll have more video highlights or you can catch our special podcasts posted after the late game.