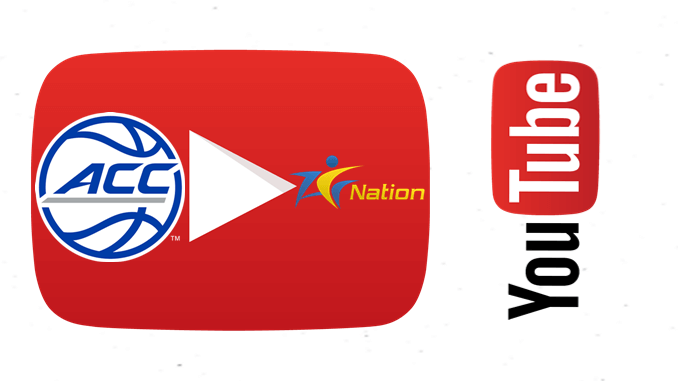 ACC Men's Basketball Highlights
With all the excitement over the weekend you may have missed a game or two, so here are this weekend's ACC Men's Basketball Highlights.
Notre Dame hit the road and gave North Carolina a game. It just wasn't enough as the Tar Heels pulled away as the clock ticked down in the second half.
Apparently there was something about the Orange in the jerseys that set off the Seminoles. Florida State unloaded a bit of frustration on Clemson with a big win.
Miami rolled into Raleigh and met the shooting machine known as Dennis Smith, Jr. Smith wasn't enough for the Wolfpack as their lead slipped away, falling to the Canes behind Devon Reed's career high 26 points.
Georgia Tech's woes on the road continued as they faced a determined Wake Forest. The Demon Deacons' John Collins pulled down his 10th double-double of the season.
Louisville demonstrated why they lead the ACC on a visit to Boston College. The Cardinals were too much for the Eagles.
Pitt kept Duke honest throughout most of the game. The return of Coach K from earlier season surgery may have been what helped turned the corner against the Panthers.
Forget about seeing red, Virginia is seeing Orange, Syracuse Orange to be exact. Cuse has taken on the role of ACC spoiler with their second win against a Top 10 team.
The heat is beginning to build in the ACC. One look at this week's schedule and it looks like we'll all be glued to the tv for the week starting tonight.