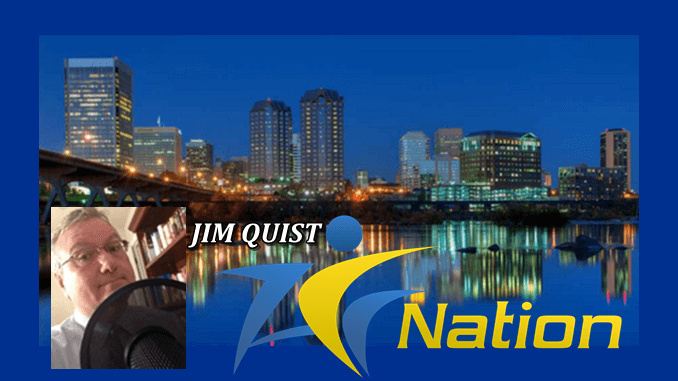 ACC Gets Top Bracket Seed
It was just a matter of time until the headline read, ACC Gets Top Bracket Seed. That time is here and now.
We're past the point of who's going to the NCAA Tournament or are we?
With another week of basketball under our belts, things still aren't any clearer than a mud puddle.
Or maybe they are and we just haven't been looking in the right direction. So let's start looking closer.
As of Monday, February 20, here's how teams stack up in the ACC Rankings.
North Carolina

Duke

Louisville

Notre Dame

Florida State

Miami

Virginia

Syracuse

Virginia Tech

Georgia Tech

Wake Forest

Pitt

Clemson

NC State

Boston College
The teams in blue (Georgia Tech is the cut off line) all currently have .500 records or better in the ACC. No small feat this season.
The teams in red (NC State is the cut off line) all currently have .500 records or better overall.
---
NCAA RPI
---
Now, let's take a look at how some of these teams stack up in the NCAA RPI using a cutoff of 68.
#4     Louisville
#5     North Carolina
#11   Duke

#13   Florida State

#15   Virginia

#25   Notre Dame

#35   Virginia Tech
#38   Wake Forest

#45   Miami

#55   Pitt

#60   Clemson
---
The Explanation
---
Teams that are ascending are in green, teams holding steady are in black and teams descending are in red.
The teams in green, Louisville, North Carolina, Duke, Miami and Pitt are fine tuning their resumes in a way that puts them in front of the selection committee.
Let's take a look at the teams in black that continue to hold steady in the RPI. Keep in mind, the RPI isn't so much about a team losing from week to week.
Take Virginia, for instance. The Cavaliers are losing in a fashion that surely will ding them in polls. But, when comparing how they performed against top ranked teams and then side by side with similar opponents, it all makes sense.
So, in this steady as she goes bunch, we find Virginia, Virginia Tech and Wake Forest.
All three of these teams rank well in the RPI. All have overall records well above .500. Wake Forest is the exception with in conference play, standing at 6-9. Count that as a ding. You'll see why in a moment.
The teams in red? Florida State, Notre Dame and Clemson.
Clemson faces an uphill battle to make it into the NCAA Tournament especially with games against Virginia Tech and Florida State on the schedule.
As much as Clemson wants postseason play, I don't see the Hokies or Seminoles helping them there.
Clemson is down the list of ACC wins and not holding steady in the RPI. Again, with the ding.
Florida State has a challenge with Duke at Cameron at the end of February that will show us whether they can win and win big on the road. But, so far, so good.
Notre Dame wraps up the season with a battle against Louisville just before heading to the ACC Tournament. There's very little that stands in the way of the Irish heading to postseason.
Look for the Seminoles and Irish to be NCAA Tournament bound.
With all this said and done, let's throw in some more statistical data.
---
Pomeroy Ratings
---
The Pomeroy Ratings as of (Monday, February 21) for ACC teams through number 64.
#4     Louisville
#6     North Carolina
#8     Virginia
#12   Duke
#19   Florida State
#26   Notre Dame
#30   Wake Forest
#34   Miami
#38   Clemson
#46   Virginia Tech
#48   Syracuse
#64   Pitt
I've highlighted two teams because what comes next is very important to both.
---
ACC Gets Top Bracket Seed
---
Joe Lunardi has released his most recent projected bracket and the ACC finally has a #1 seed.
EAST
#2     Louisville
SOUTH
#1     North Carolina
#6     Notre Dame
MIDWEST
#3     Duke
#5     Virginia
#10   Virginia Tech
WEST
#3     Florida State
#9     Miami
#12   Syracuse
That's nine teams projected for the ACC while CBS Sports' Jerry Palm is picking eight teams for NCAA play.
Palm includes his pick for the ACC Championship, North Carolina along with Duke, Florida State, Louisville, Miami, Notre Dame, Virginia and Virginia Tech.
Palm excludes Syracuse, Wake Forest and Clemson from his postseason picks.
Lunardi is now projecting North Carolina as a top seed in his bracket but the real surprise in his picks?
---
Surprise, Surprise
---
Syracuse slips in at #12. If you're a Cuse fan, you're elated.
However, if you are a Wake Forest or Clemson fan you may be screaming, "theft" about now.
Hey, if you're a Georgia Tech fan you may have a beef as well.
If you're using any of the stats above, you'd be right to be "miffed". Or is that too gentle of a word?
To calm your nerves, remember, Lunardi is projecting where he believes the selection committee will end up picking. Just keep in mind, this isn't so much that he's sold on one team being better than the other.
If you want to pick his projections apart then there is ample justification using stat's.
The NCAA RPI and Pomeroy Ratings would certainly side with Wake Forest and Clemson fans.
However, when it comes to conference wins, that argument, unfortunately, goes out the window. There's far more to selecting teams to fill those 68 slots in March than what meets the eye.
Ultimately, teams still have the final say when it comes to being seeded. With solid wins, especially upsets, thing can turn around quickly.
The road ahead won't be easy for Syracuse as they face Duke, Louisville and Georgia Tech. It's an opportunity for Cuse to spit shine their resume or end up having the dog eat it.
We're still a couple of weeks from the conclusion of the regular season. Considering how things have gone so far this year, perhaps teams have a few more tricks up their sleeves.