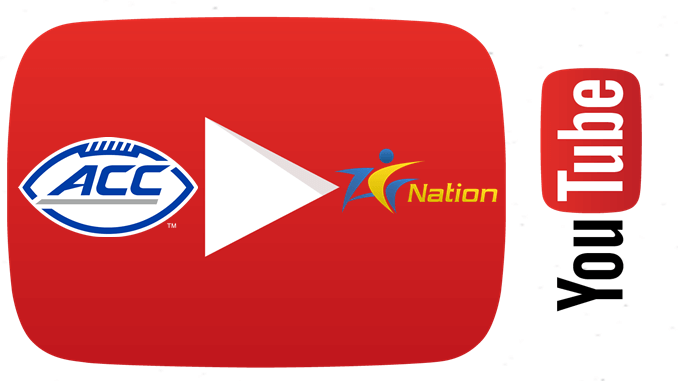 ACC Football Highlights, Week Of Almost And We Did
ACC Football Highlights this week include the usual parade of almost and we did, in terms of surprise finishes.
Boston College pulled off a big win against a very surprised Wolfpack that just two weeks before almost nipped the Tigers run for perfection in the bud.
Clemson almost lost their unbeaten streak and a pack of marbles facing off against Florida State. It was the game we anticipated, wanted and were hand delivered along with chocolate brownies.
Speaking of delivery. Georgia Tech found game. Duke was on the receiving end.
Virginia has been working their way up the totem pole and Louisville almost became a notch. With the student body ready to rush the field in celebration, Lamar Jackson threw a wet towel on the excitement with under 15 seconds left. The agony of defeat.
Notre Dame pulled out a win that has to feel good on some level. Miami just couldn't find an answer to the Irish question. Canes lose the Dignity Bowl.
Speaking of dignity, Wake Forest has collected a whole lot of markers in that department this season. It's been a long time coming. Army was having none of it and decided that they weren't the team that would send the Demon Deacons to a bowl.
To kick off the ACC Football Highlights, we'll take a look at a barn burner between the Hokies and Panthers from Thursday night. This game carried a lot of weight in deciding the leader of the division. A dynamic game all the way around and it kept people in their seats until the end.
Are We There Yet? 
More action on the slate to kick off November. Perhaps we'll begin to see some real football weather as we edge closer to Thanksgiving and the end of the season.
Until then, review the video and arm chair quarterback your team to their next victory.