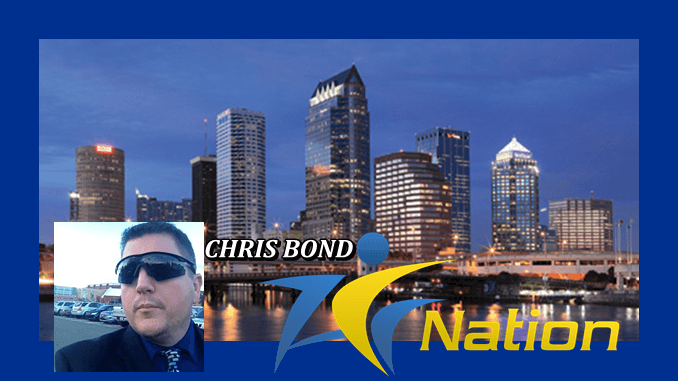 ACC Equals NFL Sustainability
Often, the best things in life aren't found where everyone is looking. The real finds are where few dare to think they'd be. This is where beer and football go hand in hand. Which leads us to a little known fact. That is, the ACC equals NFL sustainability.
How so? Well, in much in the same way that mass produced Pilsners don't compare to the passion and creativity found in craft brewing, my discerning palate's choice of cerveza appears to fall in line with the thinking of NFL scouts and their selection of draft prospects.
If you were to sit down next to me at a bar and strike up a conversation about football factories, you know, those schools that always seem to field the biggest and the best of everything. Do you think you could roll off the teams that have produced the most sustainable prospects since 2002?
Let me clarify sustainable for you. I mean, not just drafted, but those players that "stick around" on NFL rosters for years.
Most likely you'd toss out the likes of USC, Ohio State, Alabama, Florida and maybe even two stalwarts from the ACC in Florida State and Clemson. Sound about right?
I imagine you'd create a pretty impressive list before you even touched the real Top 3 in this category.
Well, I'll let you in on a secret that you may have figured out by now. The Top 3 teams are all in the ACC and two of them have never sniffed the conference championship.
At this point, you're wondering, how could this be?
Football is a team game with many moving parts. An average or even poorly running machine can still have world class parts. Indeed, all three of these ACC member teams have had their struggles over the last decade and a half, but, they place quality and sustainable players on NFL rosters.
Since the second year of this century, Pitt has delivered 38 players unto the NFL. On that list you'll find, Larry Fitzgerald ('04), Darrelle Revis ('07) and LeSean McCoy ('09). Of those drafted, 17 remained on NFL rosters for at least 4 years.
Schools like USC may have more draftees but they don't come close to the same levels of sustainability with less than 40% sticking around on Sundays.
Right behind Pitt in the Top 3 is an even bigger surprise, our friends on Chestnut Hill. Boston College knows how to produce quality over quantity.
With 29 Eagle players picked over the last fifteen years, 12 made their second NFL contract. Mathias Kiwanuka, Matt Ryan and B.J. Raji are the cream of the small but proud crop. You can add John Johnson and Matt Milano the list of recent Boston College players taken in the draft and the odds of a lengthy career are in their favor.
Ahead of both of the aforementioned teams and no surprise to their fan base are the Miami Hurricanes.
Since 1980 and especially during the glory years, the Hurricanes have always been known for stocking just about every NFL roster. But, since joining the ACC, the southernmost member of the conference has never won their division.
That small fact hasn't deterred NFL scouts from finding stars like Andre Johnson, Devin Hester and Gregg Olsen. Out of 83 players selected since 2002, 35 have made their second contract. No one even comes close from coast to coast in both sustainability (quality) and quantity when compared to Miami.
It just becomes all the more mind boggling as they have no trophies to brag about. Plus, the lack of quality facilities and poor coaching hires have further hindered them over the years. All of this has certainly diminished Miami's ability to stock the same quality at every position as they have in years past.
Being in one of the hottest recruiting areas in American will get you great players but won't deliver great teams until you have the right teacher in place.
Enter Mark Richt along with a new indoor facility on the drawing board and the team begins moving in the right direction. The recruiting rankings are already on the rise, we'll see if the wins follow suit.
Where are Florida State and Clemson in this equation? The two most recent National Champions from the ACC are, believe it or not, near the bottom. In fact, in the the bottom 10.
The Seminoles are 4th from the bottom with 80 players drafted but only 18 seeing their second contract.
Clemson has 59 draftees and only 14 have made it to their fourth season.
Perhaps, and I thoroughly expect this to be true, that Dalvin Cook and Deshaun Watson will start pushing those numbers in the right direction.
So, as I finish off a Vanilla Porter that I've nursed while working on this piece, I'll leave you with the thought that NFL scouts are paid much better than most of us for good reason. They know the prospect trail less traveled leads to a place that most people wouldn't think of looking. That's because the ACC equals NFL sustainability.
Here's hoping you enjoyed the draft, the one on television and in your fridge.
Slainte.